Endorsement: Granite State Teamsters
We're excited to announce the first organized labor endorsement in the Executive Council race for District 2: Teamsters Local 633 is supporting our campaign.
I'm honored to have the Granite State Teamsters' endorsement. Workers' rights and the well-being of working families are on the line in 2020, and as Executive Councilor, I will always stand up for working families.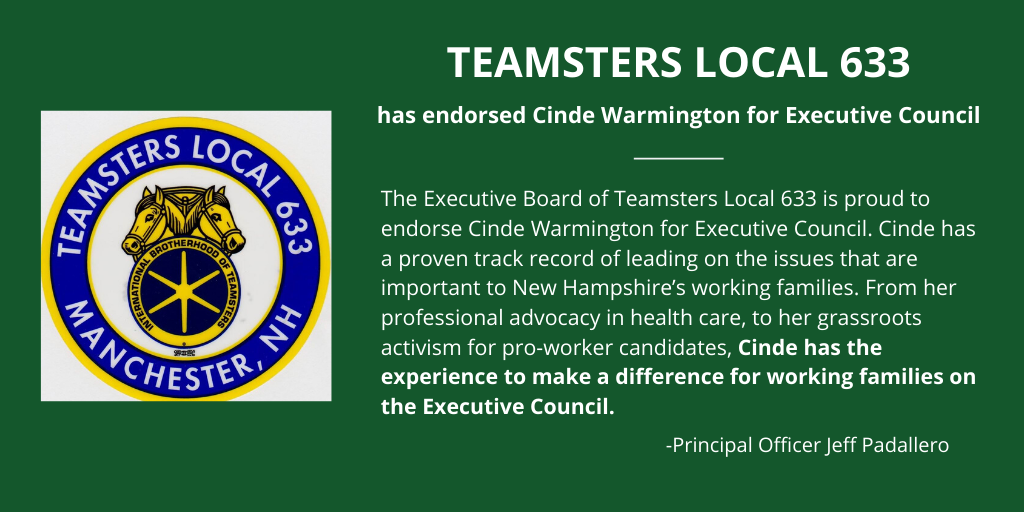 Local 633 represents almost 5,000 workers in New Hampshire. I look forward to meeting Teamsters at worksites across the district, and I will fight for workers every day.