Endorsement: House Speaker Steve Shurtleff
Today, I'm excited to announce the first public endorsement of our campaign. I'm honored to have the support of Steve Shurtleff, Speaker of the New Hampshire House of Representatives and eight-term state representative for Concord. Steve's long record of public service to Concord and the state serve as an example of the good work possible in the State House. I am grateful to have him with us, and excited to continue learning from him on the campaign trail and in office.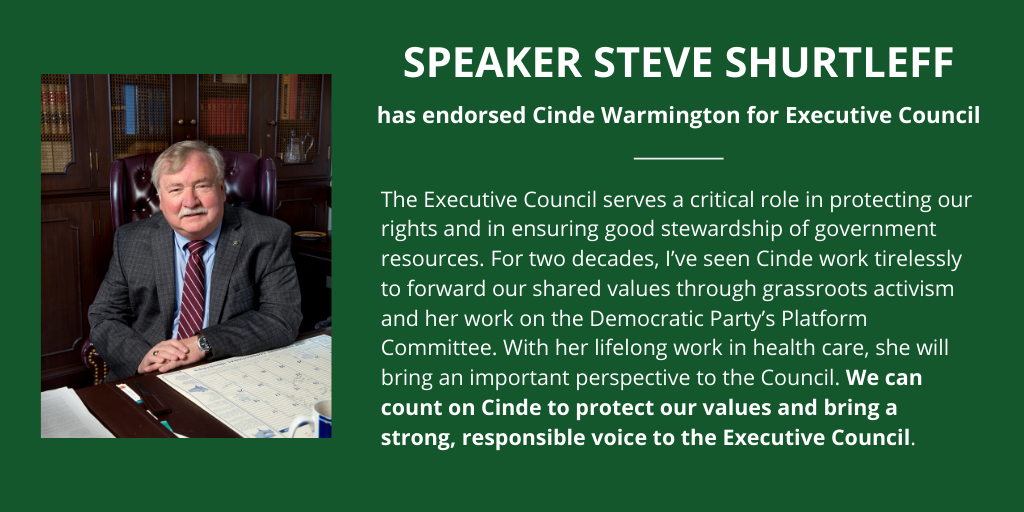 This is the first endorsement of many that we hope to earn, and I look forward to continuing to build relationships with the elected officials and activists who make change in our communities every day. We will need a strong team to make this happen, and I'm grateful to have all of you with us as we do.