Endorsement: Rep. Gerri Cannon
I'm thrilled to have Gerri Cannon, N.H. House Representative for Somersworth and Rollinsford, supporting our campaign.
Gerri is a public servant at heart, also serving on the Somersworth School Board and previously on the the Freedom N.H. Steering Committee. As one of the first openly transgender women elected to the N.H. state legislature, she is a trailblazer and builder of "new tables" for everyone in our state to have equal dignity and opportunity.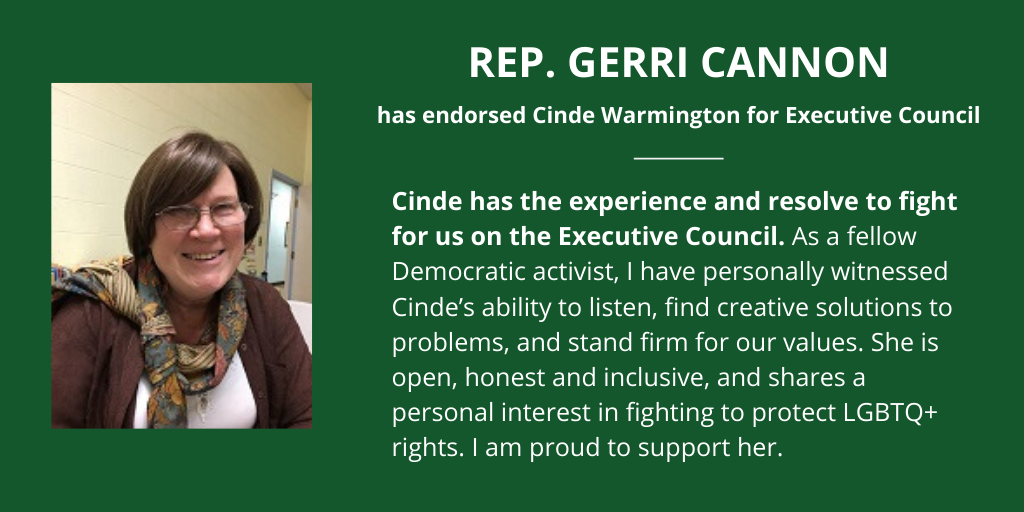 I admire Gerri and look forward to working with the many communities she advocates for and represents. Our work continues, and I'm so grateful to have her with me.