NH Primary Source: Senate President Soucy backs Warmington in District 2 Executive Council race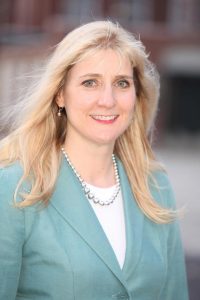 INFLUENTIAL ENDORSEMENT.  State Senate President Donna Soucy of Manchester has endorsed Concord attorney Cinde Warmington in the District 2 Executive Council Democratic primary.
Soucy said in an interview she has known Warmington for 20 years. She said they were classmates at the former Franklin Pierce Law Center, which is now the UNH School of Law.
"From the first time I met her I was amazed at her ability to handle multiple things and solve problems. In law school, she managed to take care of her family and still be a straight 'A' student."
She called Warmington a brilliant attorney and cited her role as chair of the New Hampshire Democratic Party Platform committee.
"She's tenacious, creative, and gets results," said Soucy. "As a member of the Executive Council, she will be a fierce protector of reproductive rights, voting rights and the values that matter most to Granite State families."
Soucy is the second top-ranking legislator to back Warmington. House Speaker Steve Shurtleff of Penacook backed her in January.
Warmington is a partner and chair of the Health Care Practice Group at Shaheen & Gordon, P.A. She also worked in health care prior to becoming an attorney and is a member of the board of Riverbend Community Mental Health in Concord.
She is among five Democrats running to succeed candidate for governor Andru Volinsky representing the heavily Democratic district on the council.
Fellow Democrats running for the District 2 seat are attorney Jay Surdukowski and UNH Law professor Leah Plunkett, both of Concord; café owner Emmett Soldati of Somersworth and farmer and state Rep. Craig Thompson of Harrisville.
Read John DiStaso's piece for WMUR here.