Our first campaign video: "Ready on Day One"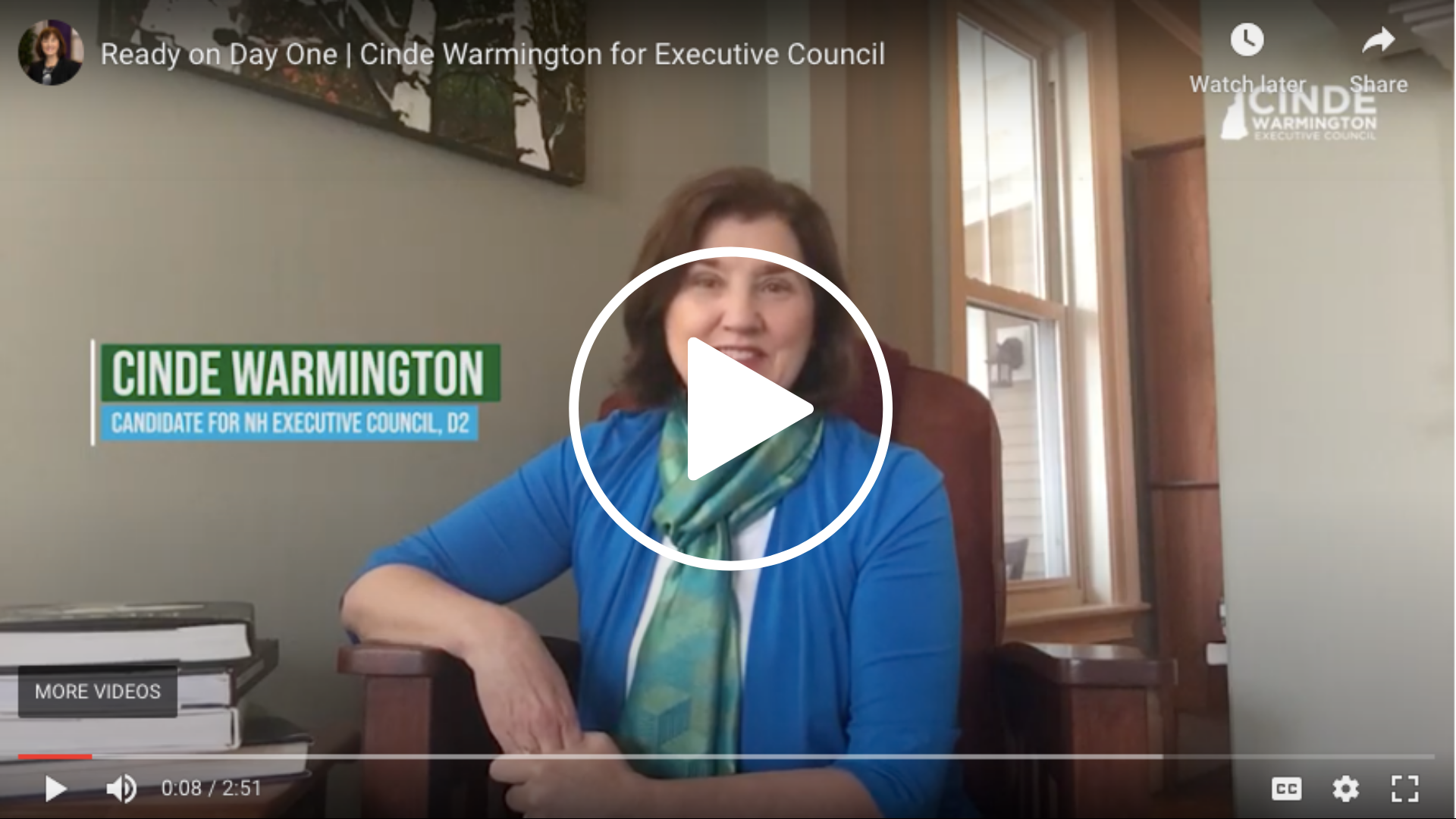 This morning, our first campaign video went live at the New Hampshire Democratic Party's virtual state convention. It's about who I am, and why I'm running for Executive Council District 2.
In this election, the stakes have never been higher. Reproductive rights, fair wages and benefits, voting rights, and LGBTQ+ rights are on the line. Health care, education, climate, and economic justice are on the ballot. In a COVID-19 reality, the urgency of all of these needs is so much sharper.
We need an Executive Councilor with the experience to be ready on Day One to work through the complicated process of rebuilding. We need someone with the know-how to reach for new opportunities to build a stronger, healthier New Hampshire.
I believe if every one of us steps up to do what we can to make a difference, we can elect leaders up and down the ballot who will stand up for us and for our values.
I hope you'll join me on this journey – click here to see our first video.