NH Primary Source: Concord Mayor Bouley endorses Cinde Warmington for Executive Council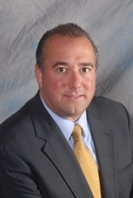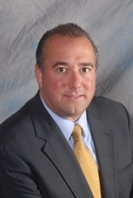 MAYORAL ENDORSEMENT. In the crowded Democratic field for the District 2 Executive Council seat, attorney Cinde Warmington on Thursday is being endorsed by the mayor of the district's largest city.
Concord Mayor Jim Bouley, who is now in his seventh term, joins mayors Dana Hilliard of Somersworth, Caroline McCarley of Rochester and Bob Carrier of Dover in endorsing Warmington.
A partner and chair of the Health Care Practice Group at the Shaheen and Gordon law firm, Warmington is one of six Democrats running in the primary to succeed candidate for governor Andru Volinsky.
"Concord and all the unique communities across this district need a strong advocate on the Executive Council, and Cinde Warmington will be that advocate," said Bouley said. "I've seen firsthand Cinde's work ethic, dedication and practical approach to problem solving.
"She's simply the most prepared candidate in this race, and I know that from her very first day on the Executive Council, she'll have the skills and commitment to make a difference for us."
Warmington said she was inspired by Bouley's long-time service to Concord and humbled by the endorsement.
"From District 2's largest city to its smallest town, I will always be listening and always be fighting for local needs and interests."
Bouley is Concord's longest-serving mayor and previously served 10 years on the city council.
Warmington previously worked in the health care and is a long-time Democratic activist, currently chairing the New Hampshire Democratic Party's Platform Committee.
In addition to Concord, the sprawling District 2 includes the cities of Dover, Franklin, Keene, Rochester, and Somersworth and the towns of Acworth, Alstead, Barnstead, Belmont, Boscawen, Bradford, Canterbury, Charlestown, Chesterfield, Dublin, Durham, Farmington, Gilmanton, Gilsum, Goshen, Hancock, Harrisville, Henniker, Hinsdale, Hopkinton, Langdon, Lempster, Madbury, Marlborough, Marlow, Nelson, Newbury, Northfield, Rollinsford, Roxbury, Salisbury, Stoddard, Strafford, Sullivan, Surry, Sutton, Unity, Walpole, Warner, Washington, Webster, Westmoreland and Winchester.
Read John DiStaso's piece for WMUR here.