Keene Sentinel: Warmington commits to active oversight role on Executive Council, if elected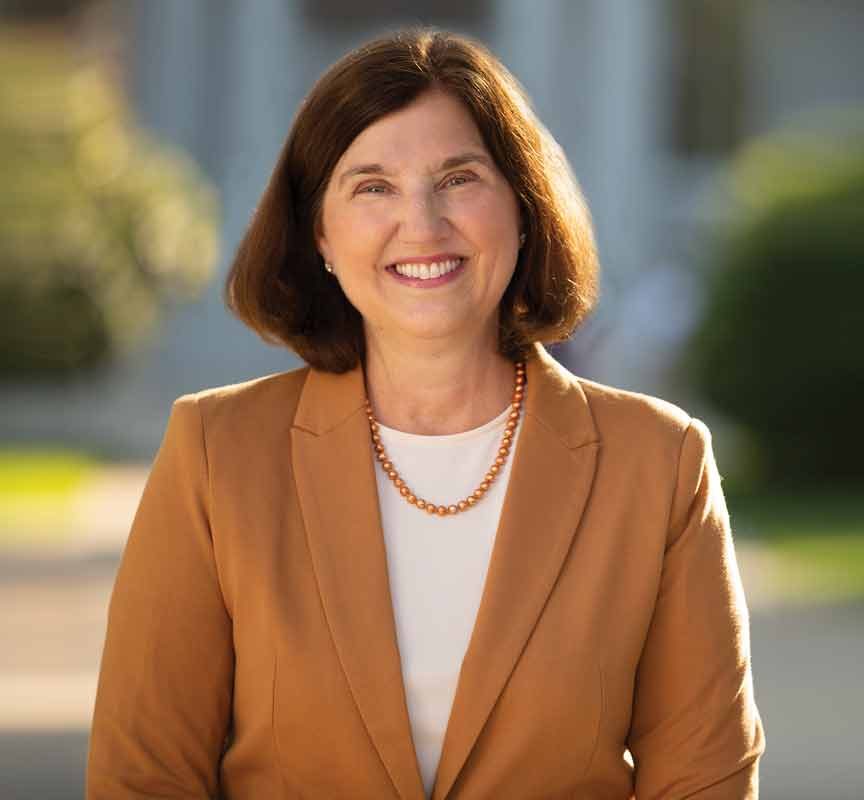 If elected to the N.H. Executive Council, Cinde Warmington of Concord said Monday that she plans to use the body's oversight authority to ensure state policies reflect environmentally and labor-friendly values, among other principles.
Warmington, 62, defeated five candidates in the Sept. 8 Democratic primary for an open seat representing the council's second district, earning 27.3 percent of the vote to advance to the Nov. 3 general election. The district stretches across the entire state and comprises municipalities in five counties, including Keene and many others in the Monadnock Region.
In an interview Monday with The Sentinel's editorial board, which was conducted remotely, she said the Executive Council's responsibilities reviewing gubernatorial appointments and public contracts are an opportunity to "forward [councilors'] values."
Warmington said she would vet all judicial nominees for qualifications including their courtroom and legal experience as well as their temperament. She added that judicial nominees must be committed to upholding citizens' fundamental rights, including, she said, reproductive freedoms, voting rights and equality for LGBTQ people.
Warmington also said she would make sure the Department of Environmental Services commissioner believes in climate change and the Health and Human Services commissioner is committed to expanding health-care access.
"A lot of people are talking [about] ideology on the Executive Council, which is fine, except then you have to take that next step and say, 'How does that play out as an executive councilor?' " she said.
Warmington also pointed to the council's review of public contracts worth more than $10,000 as another opportunity to scrutinize the state's values. She said the body often has only a few days to approve contracts, which limits its oversight ability but added that it should be able to request information further in advance.
She explained the council should require potential contractors to submit, with their bid, information about whether they offer fair wages and health-care benefits, maintain a diverse staff and use environmentally friendly technology.
"I think it's a real opportunity for the Executive Council to ask a lot of questions at a time in the [contracting] process when it can have a meaningful impact," she said.
Ensuring that public contracts reflect those values requires negotiating proficiency, Warmington said, noting that she has spent the past 20 years honing those skills as a health-care attorney.
"Every single time that I sit down across the table from another party to negotiate a contract, they want, at the outset, something very different from what I want," she said. "… I'm actually pretty ruthless about finding common ground when it's there but also about … knowing when we need to stand our ground."
Warmington touted her four decades of experience in the health-care industry, beginning with her work as a phlebotomist while in college. She later supervised the blood bank at the Lakes Region General Hospital in Laconia, among other positions, before spending the last 20 years as a health-care attorney — including, since 2009, as chair of the health law practice for the Shaheen & Gordon law firm.
Noting that none of the five current executive councilors have a health-care background, she said her experience would be important as New Hampshire continues to face the COVID-19 pandemic and because the Department of Health and Human Services receives more funding than any other state agency.
"I think having somebody on the Executive Council that has a clinical, an administrative and a legal perspective on health care would really just bring an enormous depth of knowledge that's much needed right now," she said.
Warmington also criticized Sununu's decision to spend Coronavirus Relief Funds, allocated by the federal CARES Act, without approval from the state legislature.
Although her term would begin after the Dec. 30 deadline to disburse the funds, Warmington explained that she would consider challenging the legality of Sununu's decision to shield the spending from legislative oversight. In a pending suit, Democratic lawmakers are claiming the legislature's "power of the purse" should give them authority over the COVID-19 relief.
If the state is granted additional federal funds during her term, she said she would request information on how they are spent.
"It makes the role of the Executive Council even more important when the governor is denying the people of New Hampshire the opportunity to have their elected officials provide oversight of that spending," she said.
On the Executive Council's role overseeing the state's 10-year transportation plan, Warmington said she would conduct a "listening tour" of the district to learn her constituents' priorities. She added that she has toured all of the bridges connecting Cheshire County to Vermont and knows the importance to local communities of keeping them operational.
In addition to the bridges, Warmington said she has heard a lack of public transportation and poor road conditions in the county have a significant impact on its economic welfare. She also acknowledged the diversity of issues in the second district, given its geographical breadth.
"I don't know all those issues intimately, at this point, but … my job as an executive councilor would be to listen," she said.
Warmington will face Jim Beard, a Lempster Republican with a business background, in the general election. As the GOP nominee for District 2 in 2018, Beard lost by 16 percent to Andru Volinsky, who has represented the district for two consecutive two-year terms.
Volinsky, a Concord attorney known largely for representing the petitioners in the state's landmark school funding case, Claremont School District v. Governor of New Hampshire, opted to run in this year's Democratic primary for governor, which he lost to state Sen. Dan Feltes.
Read Caleb Symons' piece for the Keene Sentinel here.