Keene Sentinel Profile: Cinde Warmington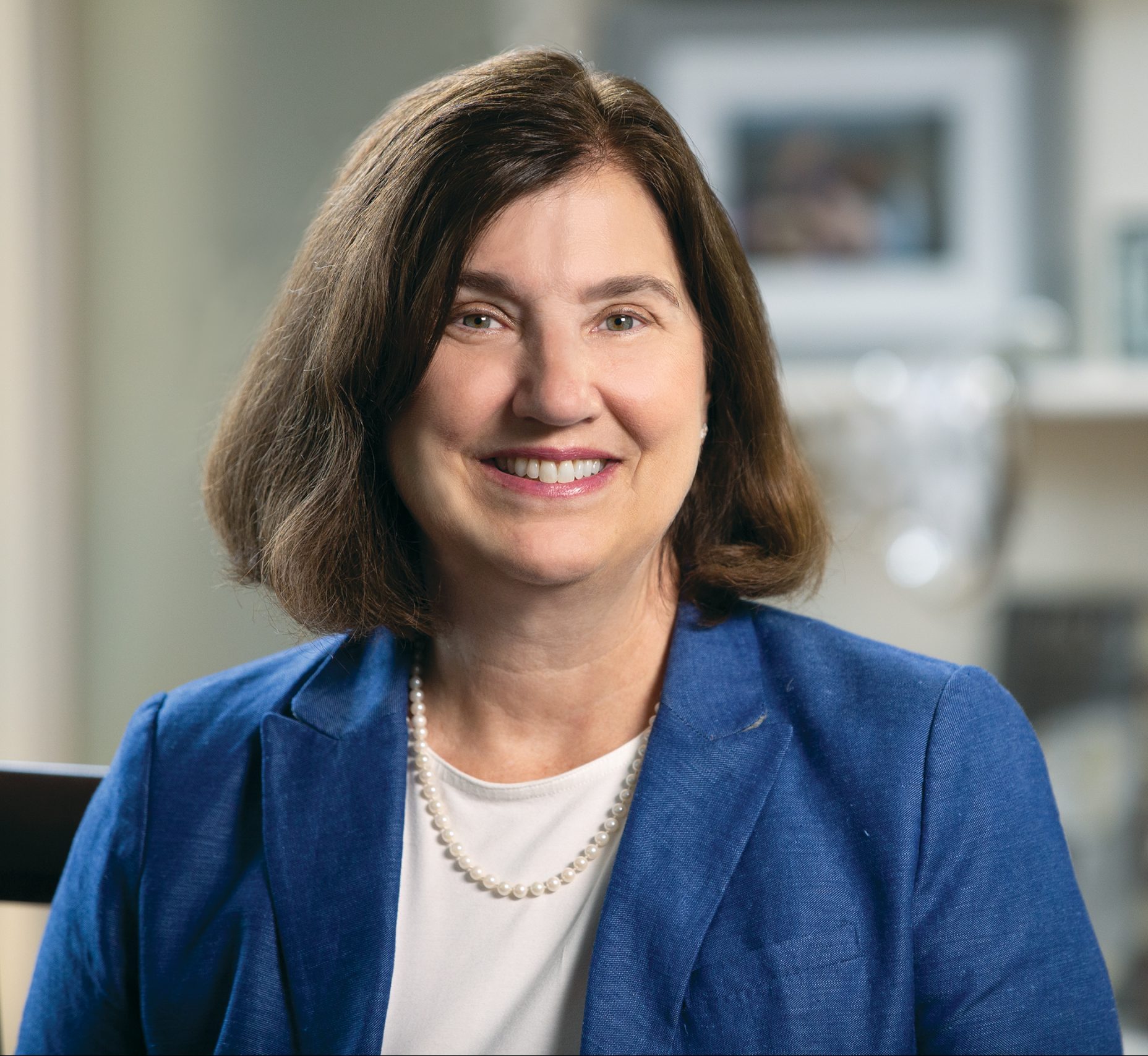 Cinde Warmington
Age: 62
City or town of residence: Concord
How long have you lived in your Executive Council district? 10 years
Family: Husband: Bill Christie, voting rights attorney and partner at Shaheen & Gordon
Adult children: Emily, a teacher, and Adam, an electrical engineer
Grandchildren: Eleanor (age 3) and Zachary (5 months)
Education: Bachelor of Science, Medical Technology – UMass Dartmouth
Master of Business Administration – University of Texas at Arlington
Juris Doctorate – UNH Franklin Pierce School of Law
Occupation: Health care attorney and chair of the Health Care Practice Group at Shaheen & Gordon, P.A.
Organizations to which you belong/have belonged: Board member and chair, Lakes Region Mental Health Center
Board member, Riverbend Community Mental Health
Chair, New Hampshire Democratic Party Platform Committee
Public/government service: n/a
1. What is the most pressing infrastructure need in your district?
Executive Council District 2 spans the state from Vermont to Maine, and it's important to me to discuss with local leaders the diverse infrastructure needs of each of its communities. In Cheshire County, I have visited all the bridges along the Connecticut River with Representative Lucy Weber. I fully appreciate the threat that disruption of these bridges would pose to the economies and accessibility of communities on either side of the river. I also spent time with Senator Jay Kahn and discussed with him the importance of expanding broadband access across our state and especially in the Monadnock region. The pandemic has highlighted the essential need for broadband to ensure our students and teachers can participate in remote learning, our citizens are able to receive telehealth services, and our businesses are able to remain viable by functioning remotely.
2. What criteria would you use in vetting judicial appointments?
Any nominee for a judicial appointment must meet the basic qualifications of integrity, competence and judicial temperament set forth by the American Bar Association. Integrity refers to the character of the nominee as well as the nominee's general reputation in the legal community, including diligence and commitment to work. Competence includes qualities such as judgment, intellectual capacity, writing and analytical skills, knowledge of the law and scope of professional experience. Judicial temperament would give consideration to the nominee's compassion, decisiveness, open-mindedness, courtesy, patience, freedom from bias and commitment to equal justice under the law.
Critically important to me is the nominee's commitment to uphold our fundamental constitutional rights.
Evaluating a nominee would include a review of written decisions and public statements, interviews with lawyers, judges and other community members and stakeholders, followed by a personal interview with the nominee. Standards would vary depending on the Court to which the nominee would serve, with an expectation that nominees to the state's highest court would require a heightened level of experience and intellectual rigor.
3. What would be your top priority in considering state contracts?
My top priority is ensuring state funds are spent in the best interest of the people of New Hampshire. Currently, Executive Councilors exercise oversight by asking questions about state contracts when they arrive at the Council table, in final form and sometimes after months of negotiation.
I believe this is too late in the process. I believe that Councilors should be communicating with state agencies much earlier, before requests for proposals are issued. This way, Councilors can ask important questions about a contract at a point when they will meaningfully impact the outcome. Questions like whether a state contractor pays fair wages, provides health care coverage and paid leave, uses energy efficient technology, or promotes diversity in its workforce.
This is important not only for spending state dollars in a responsible way, but it is also more respectful of our hardworking state employees who currently prepare these contracts without advance input from the final approvers, the Executive Council.
In general, I object to "sole source" and retroactive contracts except when it is impracticable to proceed otherwise.
4. What issue do you consider more pressing in the Monadnock Region than elsewhere in your district?
The Monadnock Region's lack of adequate broadband coverage impacts nearly every aspect of society, including access to health care, education, and business development. Inadequate cell phone service and broadband makes it difficult to attract and keep our next generation in the area.
The downshifting of costs from the state to counties, cities and towns also has a pronounced impact on small rural communities in the Monadnock Region, which do not have the tax base to accommodate unfunded mandates. The lack of commitment by the state to pay towns and cities the appropriate percentage of room and meals taxes collected exacerbates the situation.
Finally, and perhaps most importantly, people in nearly every city and town I visit mention school funding and the accompanying property tax burden as their most pressing issue.
Many of these issues are not matters that directly come before the Council, however, the unique powers of the Council can often impact these issues indirectly. One important way the Council can ensure Cheshire County's interests are represented is through leadership appointments to state agencies, boards, and commissions. State leaders must reflect the diverse geography, populations, and needs of our state, and that includes the Monadnock region.