Cinde Warmington is a lifelong health care advocate representing District 2 on New Hampshire's Executive Council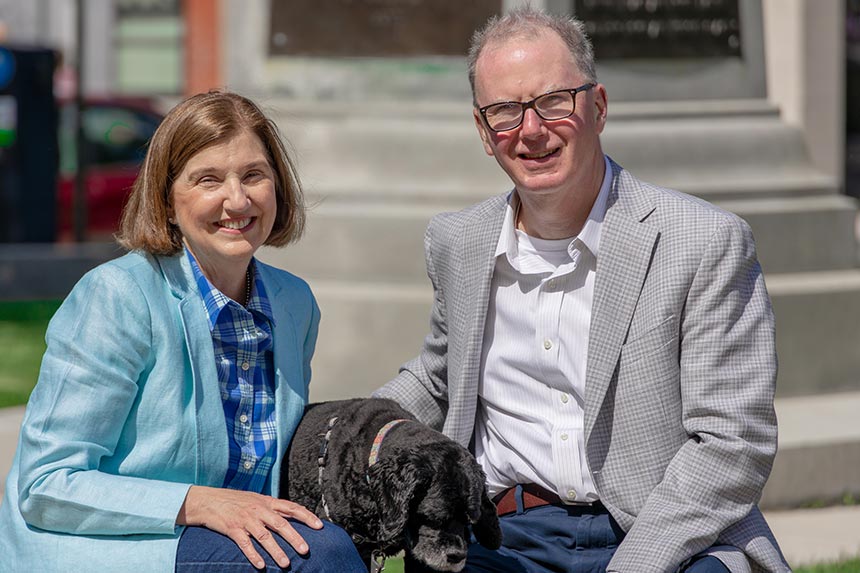 A health care attorney, Cinde began her law practice at the law firm of Shaheen & Gordon P.A. more than twenty years ago, and later became a partner and chair of the Health Care Practice Group. As an attorney, she advocated for the expansion of substance use disorder treatment services, increased funding for mental health services and increased access to telehealth services. Her practice focused on representing health care providers from individuals to large hospital systems in a wide range of business and regulatory matters.
Prior to becoming an attorney, Cinde worked in health care for two decades including as a medical technologist in hospital laboratories and in various health care management roles.
As a volunteer, Cinde has served on the boards of the New Hampshire Professionals Health Program, Riverbend Community Mental Health, and the Lakes Region Mental Health Center, where she served as Chair. She is a recipient of the Lakes Region Mental Health Center's Pete Harris Community Service Award for her advocacy work to raise awareness of mental health issues.
Cinde lives in Concord with her husband, Bill Christie. She has two grown children, Emily and Adam, and two grandchildren.